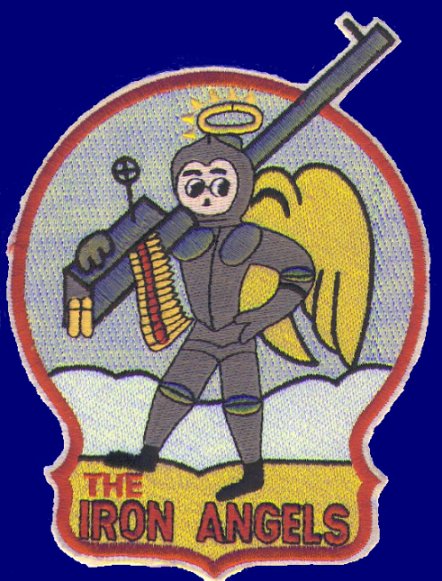 The VF-141 insignia (Iron Angels)
is the same one that would be used by VF-53.
The original Iron Angels insignia was approved for VF-141 in 1953
when the squadron was redesignated from reserve squadron VF-721.
The squadron was redesignated VF-53 in October 1963 and the Iron Angels patch stayed with VF-53 until the squadron was decommissioned
just before BHR was decommissioned.

Use Browser Back Button To Return To The CAG Five Page